Smart Online Ads with AdWatch Media
We at Adwatch media provide our clients with the same Smart Online technology that larger corporations control.
Smart Geo-fencing
We use geo-fencing to create zones around physical locations like restaurants, buildings and even your competitor's office and then target people coming in and out of those zones using online and mobile ads.
Search Based Retargeting
Keyword search terms are the most effective targeting data available. Search retargeting gives advertisers the ability to target potential customers with display ads based on the searches they perform across the web.
Contextual Targeting
Contextual targeting looks at the category or keywords of the page a user is viewing or has visited in the past and serves them ads relevant to the page's content.
Display Ads
We can get your ads to show up on multiple websites be it news, entertainment, sports or even your local musician's websites.
Site Retargeting
Roughly 98% of consumers will leave a site without converting. Here is your chance to re-engage those consumers with a completely new level of performance and insight.
List Based Targeting
CRM targeting allows advertisers to upload data from an existing or purchased database of names, email and postal addresses, etc. into the platform and show ads to those users as they surf the web.
Native Ads
Native Ads offer improved user experience and greater performance than traditional display ads by providing users a cohesive browsing and ad experience.
Mobile Ads
We will show your ads on mobile apps that support ads, like the Wordscapes, Scrabble or the Golf Finder app. Advertising affects the consumer-buying-behavior process and also plays an important role in developing sales and market share.
Smart Online Advertising Works

"I struggled with advertising and marketing for my business. Every night I would have to work on my on website and worst of all I had to figure out what would and would not work with my Google Ads. It was traumatizing especially after a full day of work with my clients. So I hired AdWatch Media and in a few weeks my advertising started to show results. My phone inquiries increased. People started recognizing me in the local community and my emails to them with my picture started getting a whole lot more response. I have been able to get more listings because of AdWatch Media and I continue to utilize their services every day."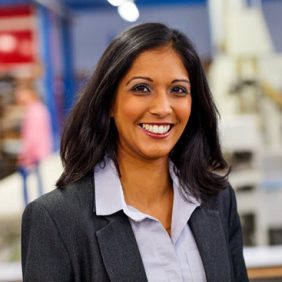 "I have used AdWatch Media for getting my website setup along with the ability to sell my products online via amazon and other eCommerce channels. I use them for running billboard ads locally as well as I use their crazy smart online ads service which has really helped my business reach more local residents in a short time. I was a skeptic but once I got that first phone call I became a fan. I would just say – Do not change any thing AdWatch. Just keep doing what you are doing."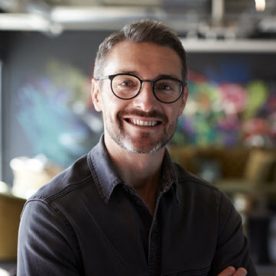 Jason Neer
Owner of Land and Farm Appraisers
We learn about your business as well as research your competition and more importantly your customers to figure out the best way for Smart Ads to work for you.
We create eye-catching promotions to attract your target audience and outperform your competition.
We promote your business to your target customers where they live, work, or play using the right Smart Ad campaigns.
We take care of setting up all Smart Ad campaigns and we optimize your online accounts for better performance on an ongoing basis.
We take all the feedback and data we receive from the advertisements and make any adjustments we feel are necessary. We also provide campaign reports that give a full overview of your Smart Ads performance.
Start today by filling out this form and someone on our team will be in contact and let you know how AdWatch Media can help you!